Toby and I like to "play Power Rangers", as he calls it, quite a bit. To play this game you need a toddler and a bed. The main premise of the game is to toss around and tickle said toddler while he or she makes sword fighting noises. A few days ago I heard Toby's Power Ranger battle cry which sounds like "Daddy! Let's play Power Rangers on the bed daddy! Please Daddy!" So, I geared up for our fight with a camera. Our bedroom just has a ton of natural light that our sheer curtains diffuse really nicely. Then you add Toby laughing hysterically like that and it is just such a good way to capture some great expressions from him.
I think this is Toby's artsy pose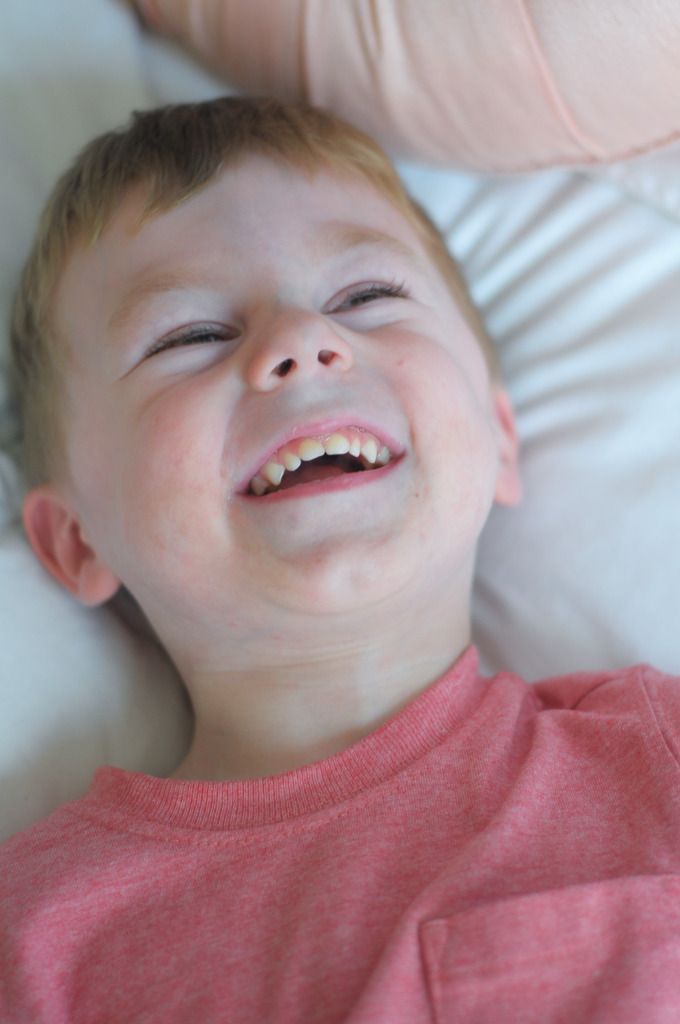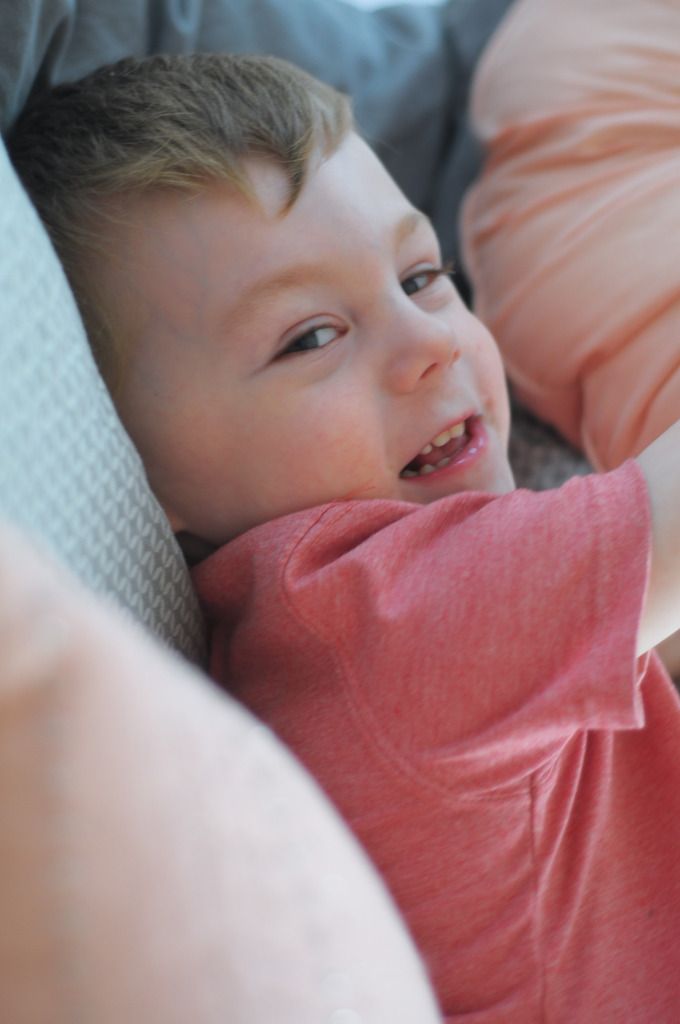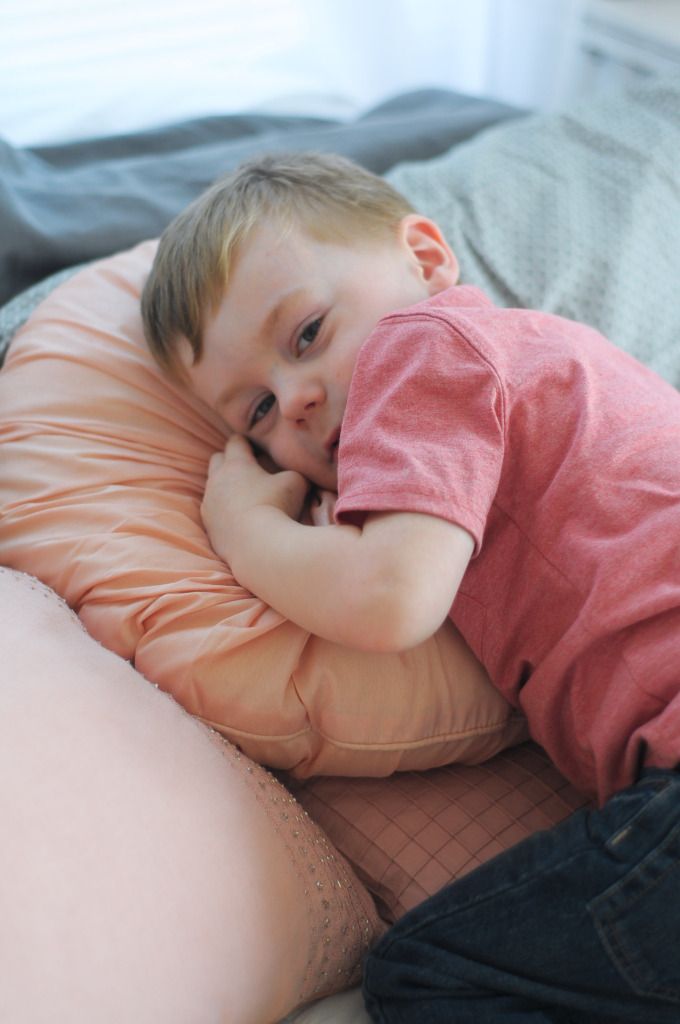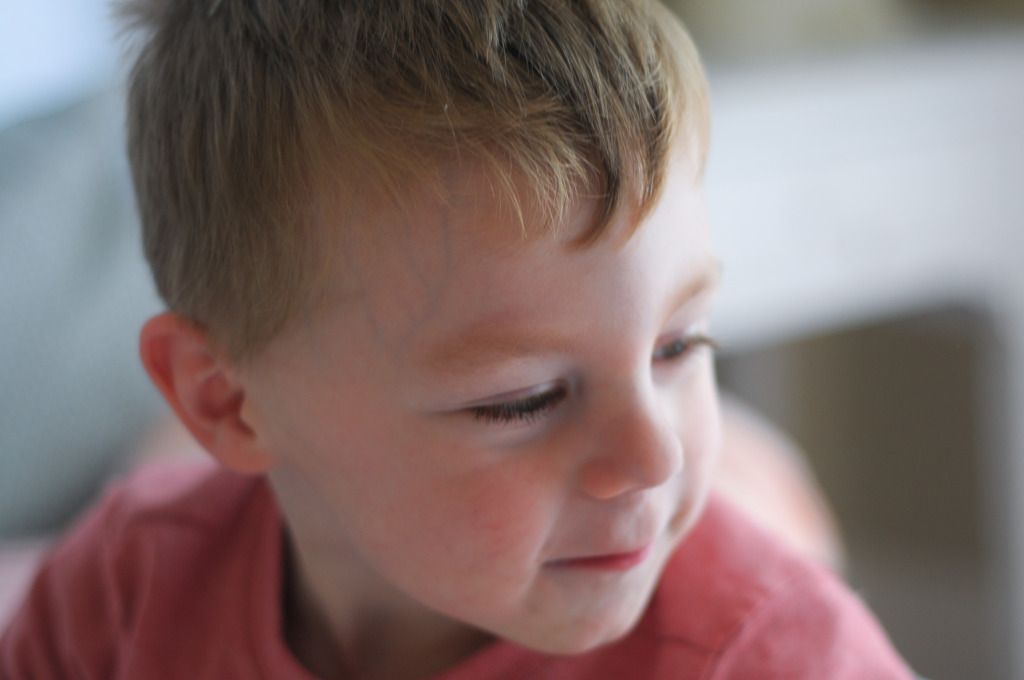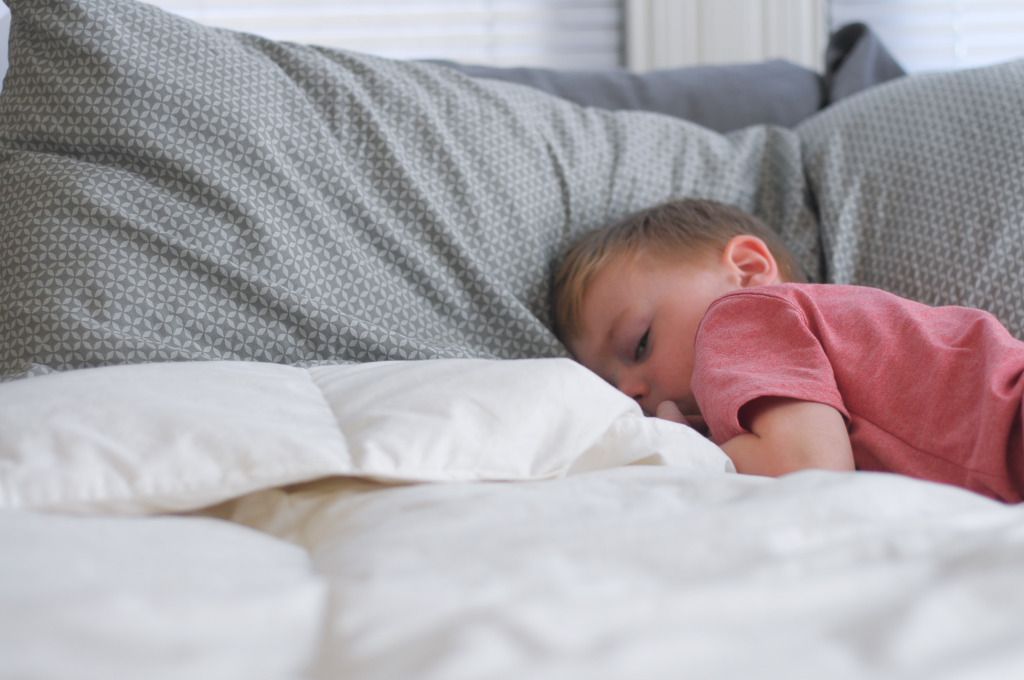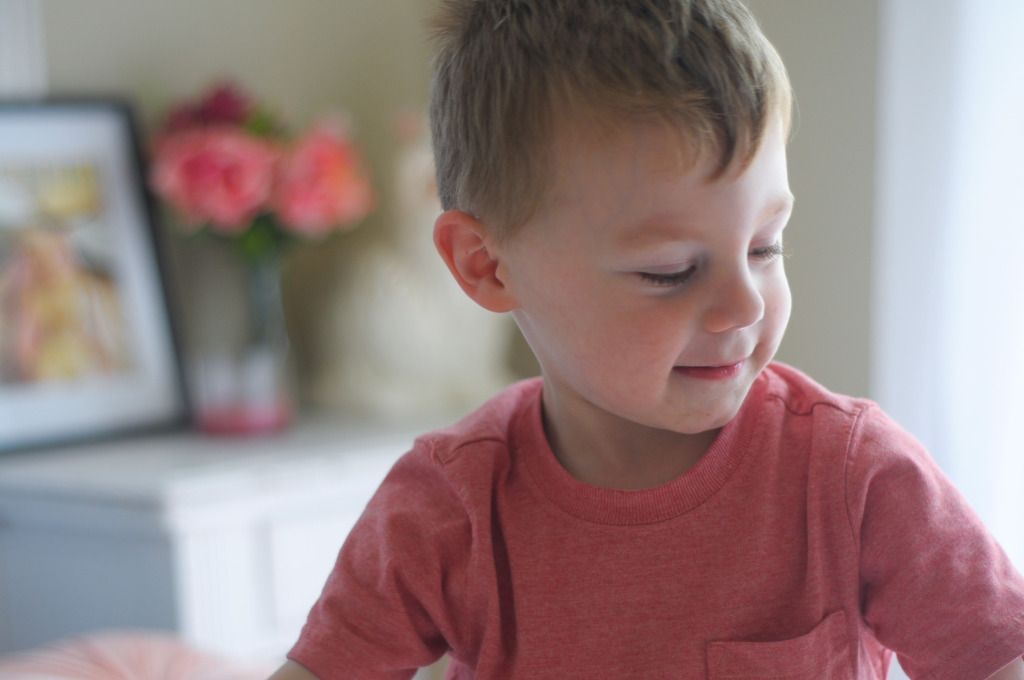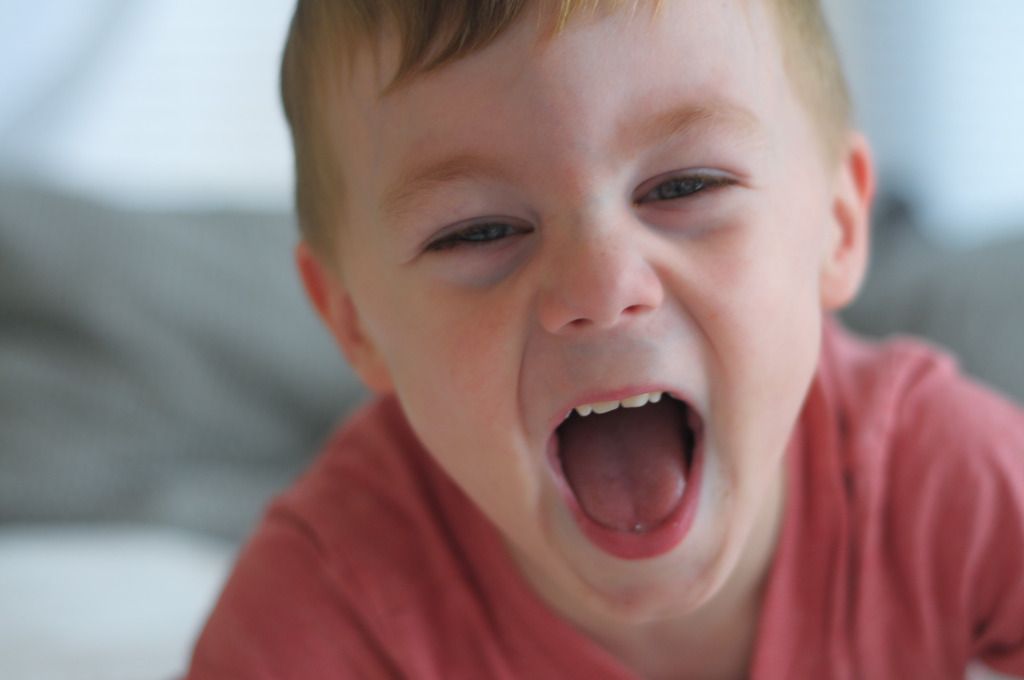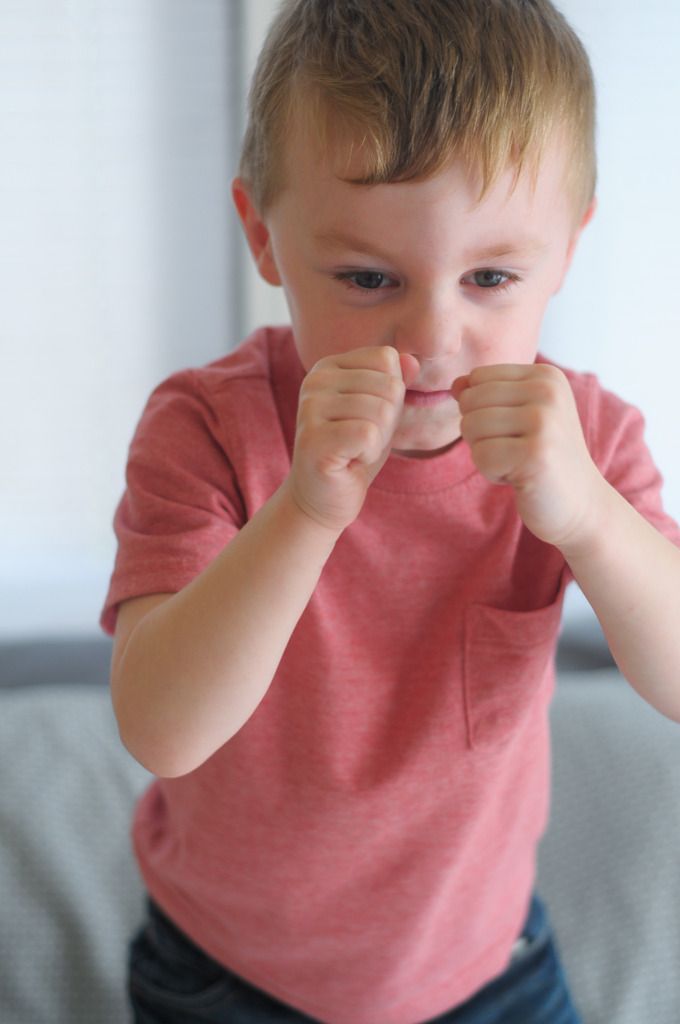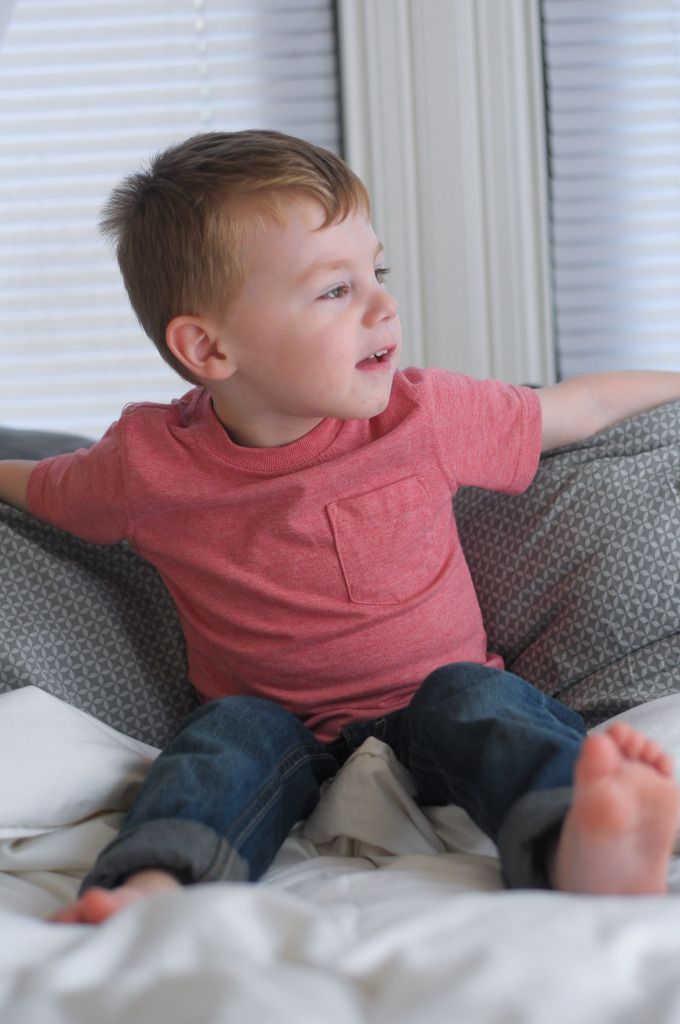 Off to play more Power Rangers now.